Powergrip HD Performance Clutch Kits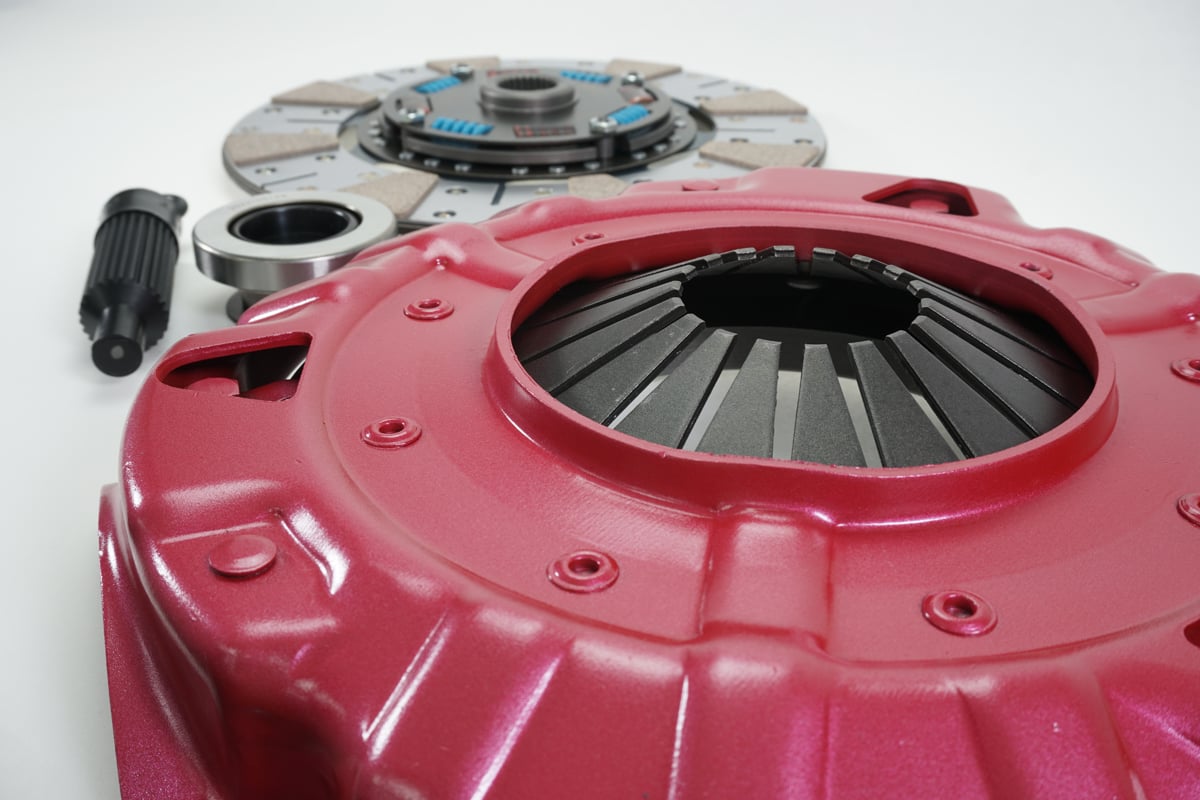 RAM Powergrip HD performance clutch kits are the top-level single disc clutch kits for street/strip use up to 650 horsepower.  Powergrip HD clutch kits use the same high clamp load pressure plate as our other single disc kits, but now the clutch disc has the premium RAM 900 series metallic facing on both sides.  This greatly increases the clutch disc's ability to handle heat and promotes longer life and performance in cars that see a fair amount of track time or very aggressive use.  The same 8 spring clutch hub contains an alternating set of urethane coated springs for increased durability.  RAM Powergrip HD performance clutch kits contain the increased clamp load pressure plate, clutch disc, release bearing (where applicable), and alignment tool.  Please note that these kits will have a more aggressive and positive feel on takeoff.  Some chatter may occur if engaged at a low engine RPM or with shallow rear gearing.  If you are trying to address higher power levels and still want a smooth engagement on takeoff, consider one of our RAM street dual disc clutch systems.
Features
Increased clamp load pressure plate with comfortable pedal effort.
8 spring center hub clutch disc with alternating urethane coated springs.
RAM 900 series metallic friction on both sides of the disc.
Higher heat tolerance for aggressive driving.
Crisp, clean engagement.
For applications UP TO 650 horsepower.