RAM HDX Performance Clutch Kits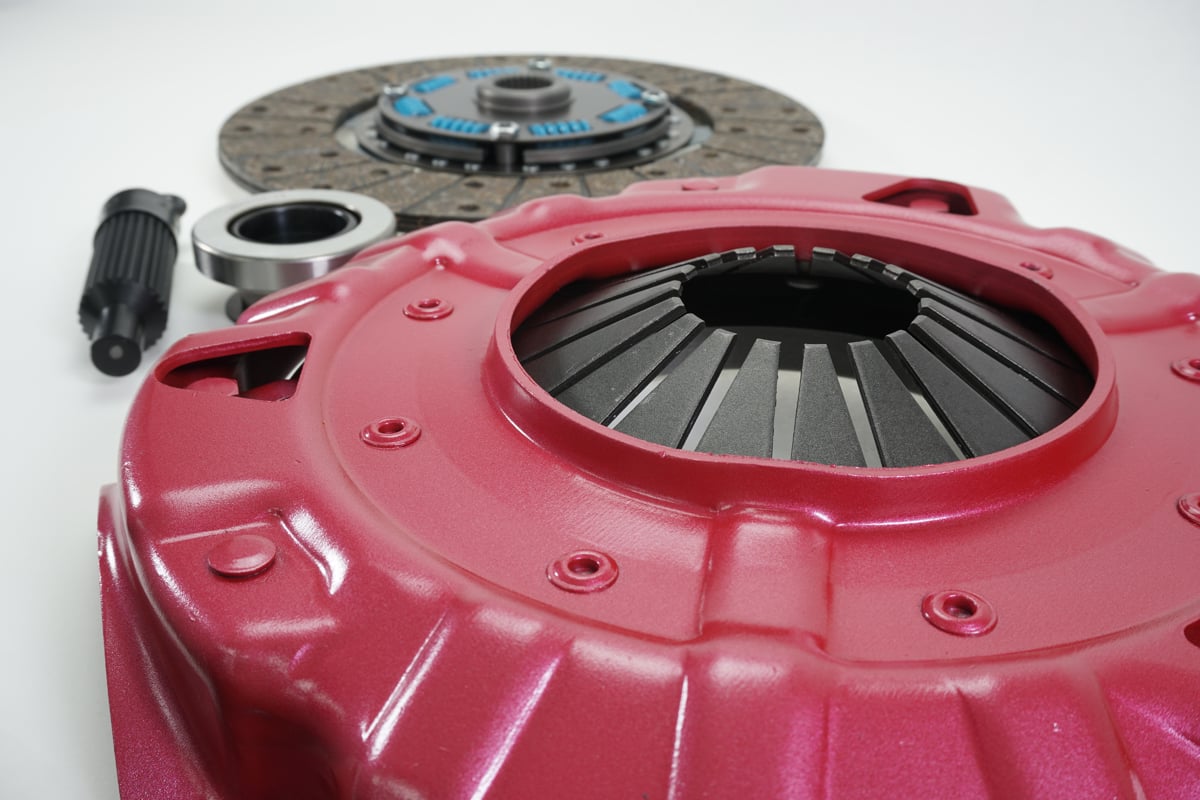 RAM HDX performance clutch kits are the top-level organic clutch combinations that RAM offers.  In addition to the increased clamp load pressure plate, clutch discs feature a premium organic facing material utilizing either an 8 spring or helix center clutch hub assembly to maximize disc strength and durability.  A lighter marcel spring in the disc carrier insures quick and clean shifting while minimizing chatter on takeoff.  HDX clutch kits will give you the confidence, and are a great option for spirited driving and durability up to 450 horsepower.  Use HDX clutch kits for mildly modified vehicles that will see very limited track time.  For more severe duty use, please see our Powergrip and Powergrip HD clutch kits.  HDX performance clutch kits include the higher clamp pressure plate, clutch disc, release bearing (where applicable), and alignment tool.
Features
Increased clamp load pressure plate with comfortable pedal effort.
8 spring or Helix clutch disc hub and light marcel carrier.
Premium organic friction material.
Quick, clean shifting with minimal chatter on takeoff.
For applications up to 450 horsepower.